Reiki is a life force energy that brings relaxation, renewal, and healing.
In this class, you will be attuned to Reiki. Through placements, your connection to this beautiful energy is established. You will be opened up to the flow of Reiki, enabling you to channel this energy to yourself and others.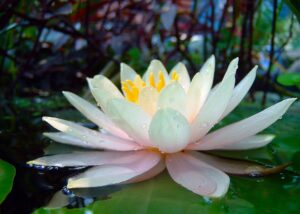 During the workshop you will experience giving and receiving Reiki treatments using all hand positions, self-treatment, scanning others, beaming, using the Reiki II symbols, and sending Reiki to others at a distance.
You will learn:
· The history of Reiki
· Reiki hand positions
· How to give a complete Reiki treatment
· Using Reiki for specific conditions
· Reiki II symbols and how to use them
· To use Reiki to break unwanted habits
Long distance healing
· Dr. Hayashi Healing Guide
This workshop includes:
· Reiki I and Reiki II certificates
· You will receive a pdf of my Reiki manual.
Class fee:
Reiki I – $150.00
Reiki II – $250.00
Both Reiki I and II – $350.00
Class dates:
Reiki I
     – 4/22/2023
            – 6/24/2023
Reiki II
             – 4/23/2023
             – 6/25/2023
All classes are now held online with the possibility for two people to attend the class in person.
You can register by filling out the form below. Paying for the class automatically registers you for the class.
If you have questions email [email protected].
Reviews
"I loved the Reiki 1 Class I took with Csilla. She went over the history of Reiki and her history learning it. Which I love, knowing how it is passed down or passed on…The class was Virtual due to the Pandemic and I live far away, but I still felt very engaged and clear about what I was learning. The handouts she provided were also very thorough and easy to follow after the class when I practice on my own. I also loved that I was able to practice Reiki right away on myself and the people in my family. Looking forward to taking the next one when my schedule allows." ~Phaedra E.P., New York
"I received Reiki I and II training from Csilla. I'm a skeptical person by nature, but I will say that even in the face of this skepticism, I was able to experience both the experience of calm and peace that comes with the training, alongside an expanded knowledge of what Reiki is and means for me as an individual and potential for society. I would highly recommend training if you are seeking another healthy frame by which you can begin to process the world and its occurrences. If you are on the edge, just do it. There is no harm that can come from this training and practice." ~ Sherr L.W.
"As a marginalized person living with disabilities, Reiki and Energy Medicine is essential for me. Negotiating the difficulties that come with health concerns are tremendous, besides the stress of simply explaining the unique complexities to others, who can't possibly understand the full impact of our currently inaccessible world. But Reiki soothes these open wounds. While Csilla and I have know each other for nearly a decade, I just recently started studying Reiki with her. She has been a welcoming and gracious teacher and I love to collaborate with her! She was excited to do a class specifically for people with disabilities, which has provided a wonderful opportunity for community members that are already raving about the positive changes in their lives. If you're searching for a partner in Energy Medicine, I strongly recommend you consider Csilla. Her life experiences and delightful personality foster learning opportunities for all, even if you only connect through a virtual platform." ~ Nico S, Oregon